Endosymbiotic Love Calendar brings performance artists & scientists working together to embody a microorganism for every month of 2021. This art + science collaboration delves into the (renewed public awareness of the) microbial world and the fragile interdependence of our coexistence on this planet through the lens of queer ecology.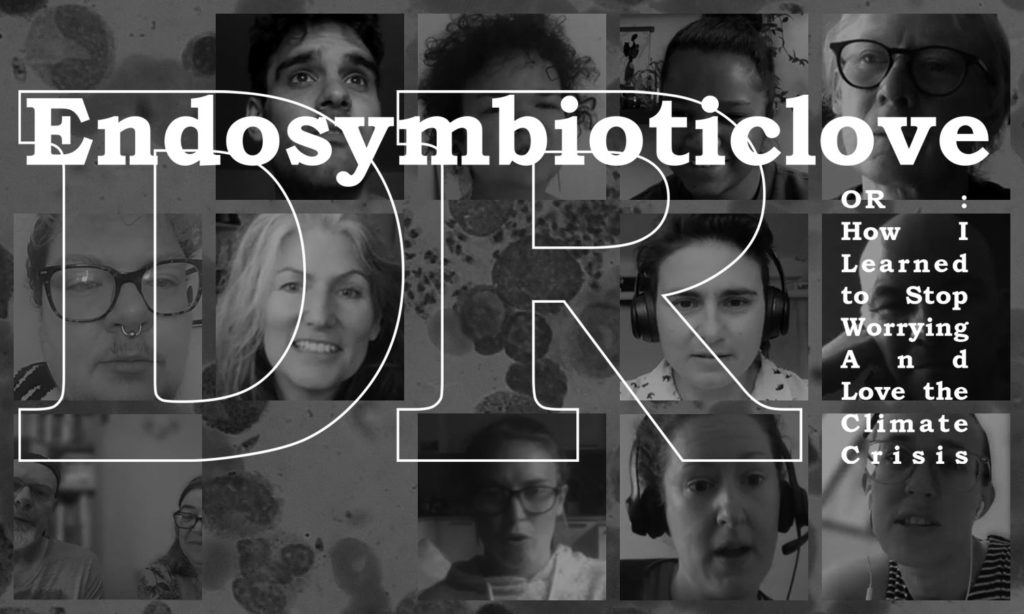 Without exploiting the COVID-19 situation, but sensitively and safely working in its context, we intend to bring these worlds together; pairing the vital importance of microbiological research with feminist and queer perspectives to help share biological knowledge in an innovative and meaningful way.
But what does dressing up as a microorganism have to do with climate change? Here's a conversation between Tammy Reynolds (performance artist), Yasmine Kumordzi (microbiologist) and myself (artist) about how we think our calendar relates to this issue.
If you ask me, I would say –
Well, the project aims to foster the understanding of microbiology as a fundamental to sustaining a diverse living world. Through cross disciplinary collaborations in the task of 'dragging' as a microorganism we make new contact zones, engage with microbiological research and reveal some of the biopolitical implications of past and present events in the ongoing histories of micro and macro scales – from COVID-19 to the murder of George Floyd for example – and contribute to a wider understanding of the troubling, yet intimate relationships between the human, the non-human, and the inhumane. These unsettling aspects are woven through art, science, post-human and queer theories in the hope we form new alliances and perhaps rehearse new and old ways of working for this time, and in this world. This process of learning from each other can expand our understanding and appreciation of all living forms, hopefully creating the desire to look after the environment from further destruction.
But, this is just me. Here's how other members of our diverse team of human animals relate this project to the climate crisis.
There are many ways to be a member of society, to engage, participate and act according to how you think the world should be. I'm trying to think radically, act compassionately and be generous and kind. The last two are quite difficult because I often get overwhelmed by the hurt and suffering I've seen and experienced working as a socially engaged artist with marginalised people, and there are times I want to run away and hide. But really I believe in the goodness of people, and try to surround myself with ones I can work through these fears together. If we can't be radical during a pandemic, then when can we? Now is not the time to be timid, so I'm embracing the opportunity the latest zoonotic virus has given us to rethink and reshape how we want to live.