This care map of St Helens project celebrates those special spaces and places in our town that offer support, advice and care. Created through conversations and workshops with local people and community groups, it highlights the many ways we care for one another. A practical tool for support and information, it also acknowledges those places that no longer exist. The A2 map features listing and a short essay about care.
Through out the Madlove Take Over festival (November 2019), suggestions for Care to Contribute were added to the map.
With special thanks to all of the people who shared their spaces and places of care with us. 
An updated map was created in September 2020 and printed in the St Helens Star. It was in response to the impacts of the COVID-19 pandemic and to mark the acts of generosity, support, mutual aid and care for those around us that emerged during this time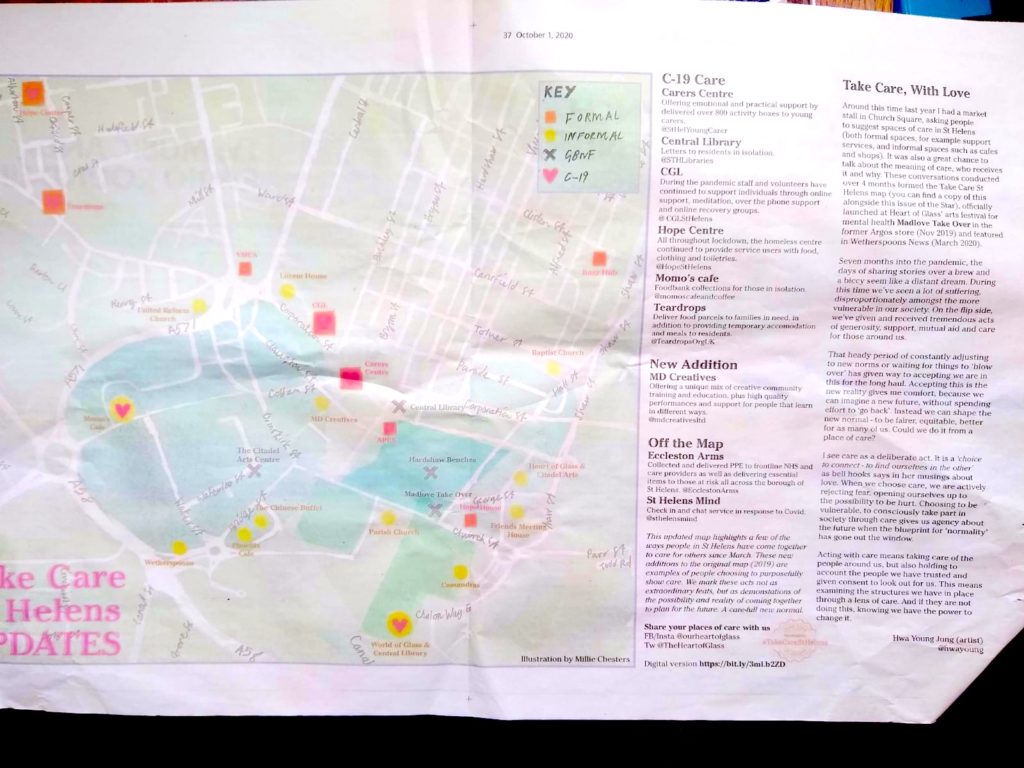 Illustration Millie Chesters